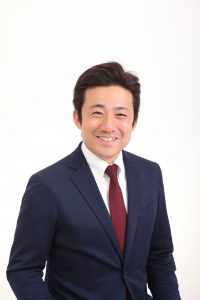 On February 1, 2021, HALVO Holdings Co., Ltd. took a new step forward as a holding company operating subsidiaries with Green & Water Corp. at the core. Currently, the group operates with three operating companies under its umbrella (as of 2021). Our core company, Green & Water's proprietary water treatment plant, the "Composite Lagoon System®," is used by many customers, mainly pig farms, and more than 300 units have been installed throughout Japan.
 We are actively working not only in the field of wastewater treatment but also in the field of drinking water under the credo "Safe Water For All".
Today, environmental pollution is becoming an increasingly serious problem, especially in developing countries, and the health hazards to local residents are on the rise. It is said that 800 million people in the world do not have access to safe drinking water, and many of them are forced to drink water from wells and rivers that contain heavy metals and arsenic. It is said that the world's population will enter an era of 10 billion people, and there is concern about the shortage of drinking water. Our goal is to create a system that can produce safe and inexpensive drinking water in order to improve the world's current situation.
We look forward to your continued guidance and encouragement.
Kazuyoshi Nagahara, President and COO
Management Philosophy
No Borders on the Earth's Environment
We are committed to improving the world's environment and bringing security and prosperity to people's lives.
Contributing to Society through Innovative R&D
We do not compromise on technological development and always pursue results.
Always maintain a spirit of challenge
When in doubt, choose the path that challenges.
Company profile
Company Name
HALVO Holdings Co., Ltd.
Establishment
February 1, 2017
Capital stock
100,000,000 JPY

Board member
Chairman and CEO Kiichiro Yamazaki
President and COO Kazuyoshi Nagahara
Senior Managing Director and CTO Yoshiharu Yagyu
Director, Manager of Administration Department and CFO Maiko Kazama
Director Soichiro Yamazaki
Director (Outside Director) Yoshitaka Okada
Director (Outside Director) Sadaharu Tezuka
Director (Audit & Supervisory Board Member) Chizuko Nakandakari
Director (Audit & Supervisory Board Member) Takanao Mitsui
Director (Audit & Supervisory Board Member) Makoto Muranaka
Adviser
Seiichiro Yonekura
Address
2F Nihonbashi Horidome-cho First, 1-2-10 Nihonbashi Horidome-cho, Chuo-ku, Tokyo 103-0012, Japan
TEL・FAX
TEL:03-5846-9832
FAX:03-5846-9833
Affiliated company
HALVO TRI (Technical Research Institute) Co., Ltd. (wholly owned subsidiary of HALVO Holdings)
Green & Water Corp. (wholly owned subsidiary of HALVO Holdings)http://greenwater.jp/
Reclis Co., Ltd. (wholly owned subsidiary of Green & Water Corporation)https://reclis.jp/
Organization chart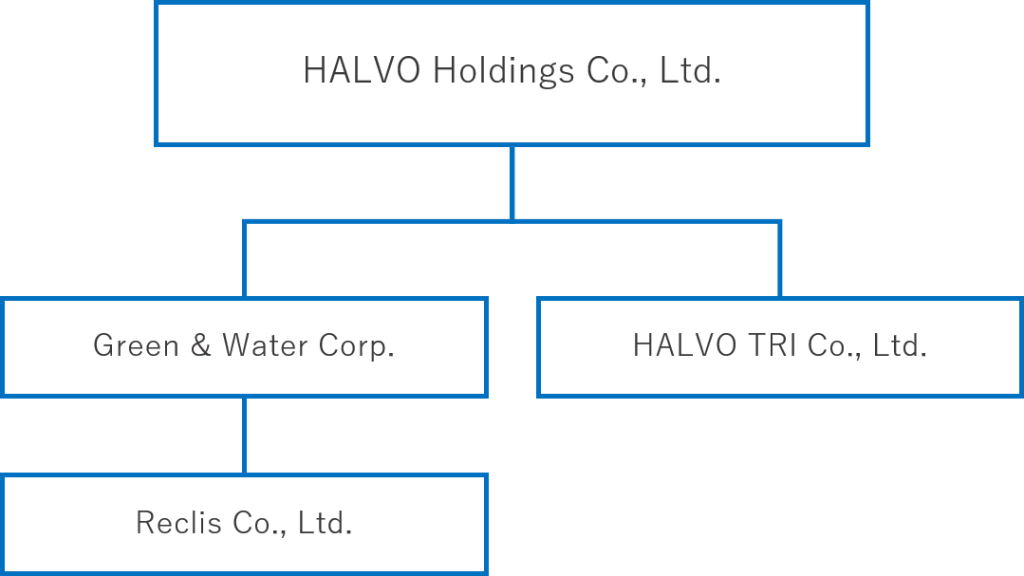 MAP
【Head office】
2F Nihonbashi Horidome-cho First, 1-2-10 Nihonbashi Horidome-cho, Chuo-ku, Tokyo 103-0012, Japan
【Kagoshima factory (HALVO TRI)】
11675 Uchiyamada, Kaseda, Minami-Satsuma, Kagoshima 897-0004, Japan